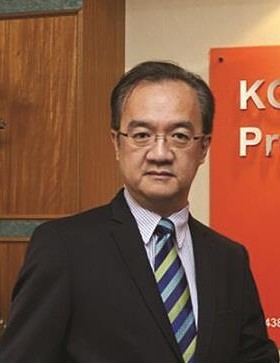 SAMUEL TAN 陈徽清
SOUTHERN REGIONAL DIRECTOR 南部区域会长
About Me:
Education & Training
Samuel Tan is the Exe Dir. of KGV International Property Consultants. He has a Bachelor of Surveying (Hons) Property Management since 1984 and is registered with the Board of Valuers, Appraisers & Estate Agents of Malaysia. A member of the Royal Institution of Chartered Surveyors (RICS ) and a Fellow Member of the Royal Institution of Surveyors Malaysia (RISM ) and he is their Chairman fort Johor Branch. He is also a licensed auctioneer in the State of Johor since 1986. His advice on properties are well sort after by individual investors and even by the State of Johor.
Since 1988 he has been with FGBMFI Malaysia as a chapter Vice President and became the Chapter President a year later, he took on the Southern Regional Director role soon after. He preaches regularly in churches and give property talks with evangelistic messages.
陈徽清是英皇佐治五世国际物业顾问(一所国际物业顾问公司)的执行董事。他于1984年以物业管理测量学(荣誉)学士毕业,并注册于马来西亚估值师、估价师及地产代理局。他是英国皇家特许测量师学会( RICS )会员,也是马来西亚皇家测量师学会( RISM )资深会员。他目前是马来西亚皇家测量师学会柔佛州分会主席。他自1986年以来也是柔佛州有牌照的拍卖师。
​
他代表马来西亚皇家测量师学会列席峇株巴辖市议会为当然成员,就物业事宜提供意见。他也是丽晶医院访客董事会成员。他列席于依斯干达区域发展区智囊团委员会,就房地产政策提供意见。
他于1988年参与马来西亚从业员福音团契,担任副分会主席,第二年接任为主席,后来成为南区会长。他经常在教会讲道,并发表有关产业附带福音信息的演说。